NIVA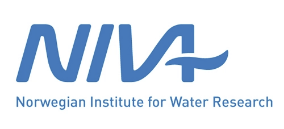 Norwegian Institute for Water Research
NIVA's research team consists of researchers from two sections: Environmental Chemistry and Technology and Freshwater Ecology. They have the expertise in drinking water treatment, membrane processes, development and testing of lab- and pilot-scale treatment systems, comprehensive water quality monitoring, algae, cyanobacteria toxicology and risk assessment of cyanobacteria blooms.
Dr. Eng. Christian Vogelsang is also an environmental engineer with emphasis on water and wastewater treatment and reuse. He has been working with source water monitoring (NOM and microorganisms) and assessments as well as a developing and testing a broad range of drinking water treatment technologies over a period of almost 30 years.
Dr Eng. Pawel Krzeminski is an environmental engineer with emphasis on water and wastewater treatment and reuse, with a special interest in membrane processes. His research focuses on the topics related to advanced wastewater treatment especially filtration technologies for removal of traditional pollutants and emerging contaminants; natural organic matter (NOM) characterization and removal in drinking water treatment; and development of lab-scale custom-made tools and methods in water characterization and treatment.
Dr. Andreas Ballot is a freshwater biologist. He has worked with water quality management issues focusing on preservation and improvement of the quality of running and standing waters and environmental monitoring and risk assessment. He is an expert on the ecology, phylogeny and toxicology of cyanobacteria and other benthic and planktic organisms in temperate and tropical regions.
Dr. Sigrid Haande is a freshwater biologist and her main expertise is eutrophication and cyanobacterial ecology and toxicology. She has extensive experience in operational monitoring (WFD) and mitigation of eutrophic lakes and surveillance of toxic cyanobacteria in Norwegian lakes. She works in close collaboration with stakeholders and assist water works and local, regional and national authorities on risk assessment of blooms of toxic cyanobacteria.